Kibeo 't Saamdeel Kapelle
Daycare
Toddler group
Before- and After-School care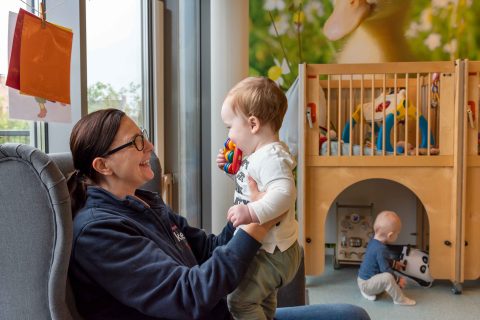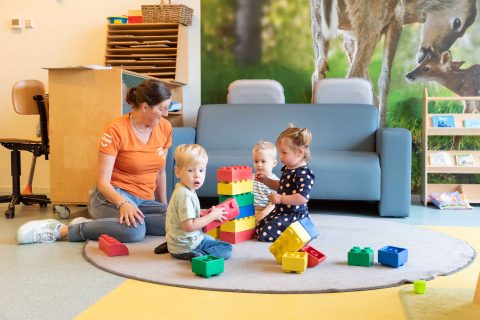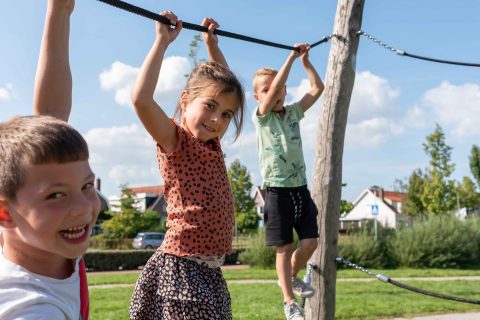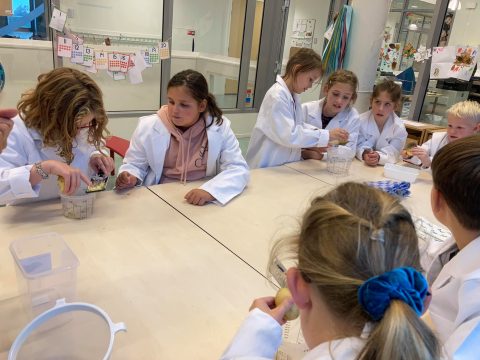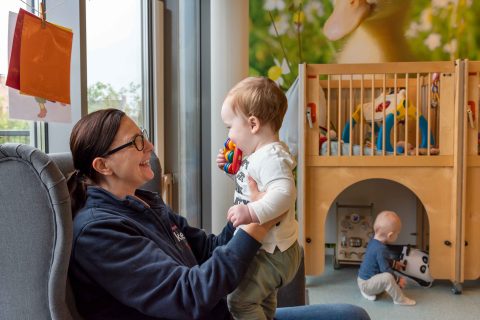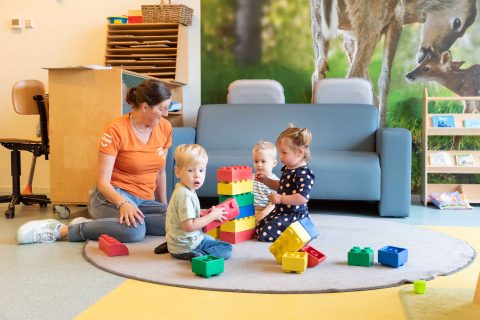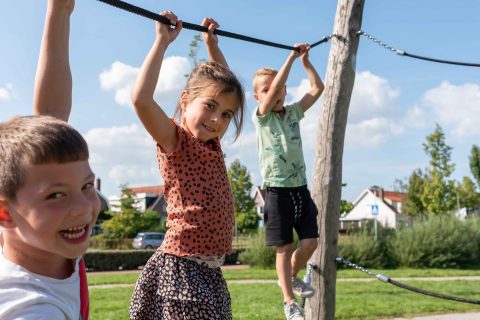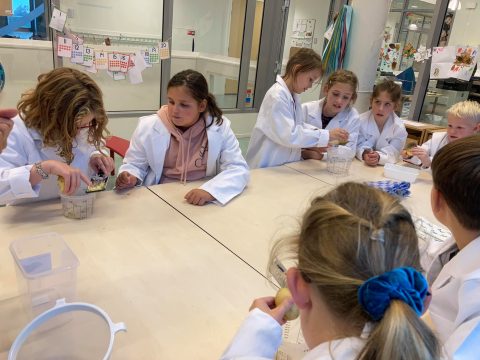 We are located in community school 't Saamdeel
Establishment with special 3+ toddler groups, extra challenge for the oldest toddlers
You will find Wereldmakers at this location. At Wereldmakers, your child will experience adventures at the BSO and discover a new world again and again.
Welcome at
Kibeo 't Saamdeel Kapelle
Together with friends, your child always has something to see, discover or do at childcare Kibeo 't Saamdeel in Kapelle. In the cosy, pleasant baby group, the baby specialists ensure that your baby develops at his or her own pace with targeted activities.
Toddlers are challenged to learn everything they will need as a toddler. Kibeo 't Saamdeel works with Toddler Start, which are certified activity programs that stimulate your child's development. With the right activities and materials, an inspiring environment and help from professional pedagogical staff, your child will develop at lightning speed! Thanks to the close cooperation between the daycare and the school, toddlers get to know the kindergarten teacher and any future classmates and your child grows up in a familiar environment.
After school, your child will have plenty of room to discover his or her talent through fun and educational activities. Your child goes on an adventure with friends and they decide together which themes to work with. That is not only fun, but it also teaches your son or daughter to work together!
We are located in community school 't Saamdeel. Handy for you when brothers or sisters go to primary school. But also familiar and close by, when your school child comes to relax at the BSO after school!
Are you curious about where your child might eat, play and make friends? You are always welcome to visit us to see if Kibeo suits you and your child. Or make an appointment for one guided tour at childcare Kibeo 't Saamdeel in Kapelle. We would like to meet you.
Colinda Vaders
Branch manager
Contact information
Openings hours
Day care open from Monday to Friday from 7.30 am to 6.30 pm
BSO open from Mon to Fri

Before school care from 07:00
After school care until 6.30 pm
Note: Adjusted opening hours apply on some days. Look for all closing days in the regulations.